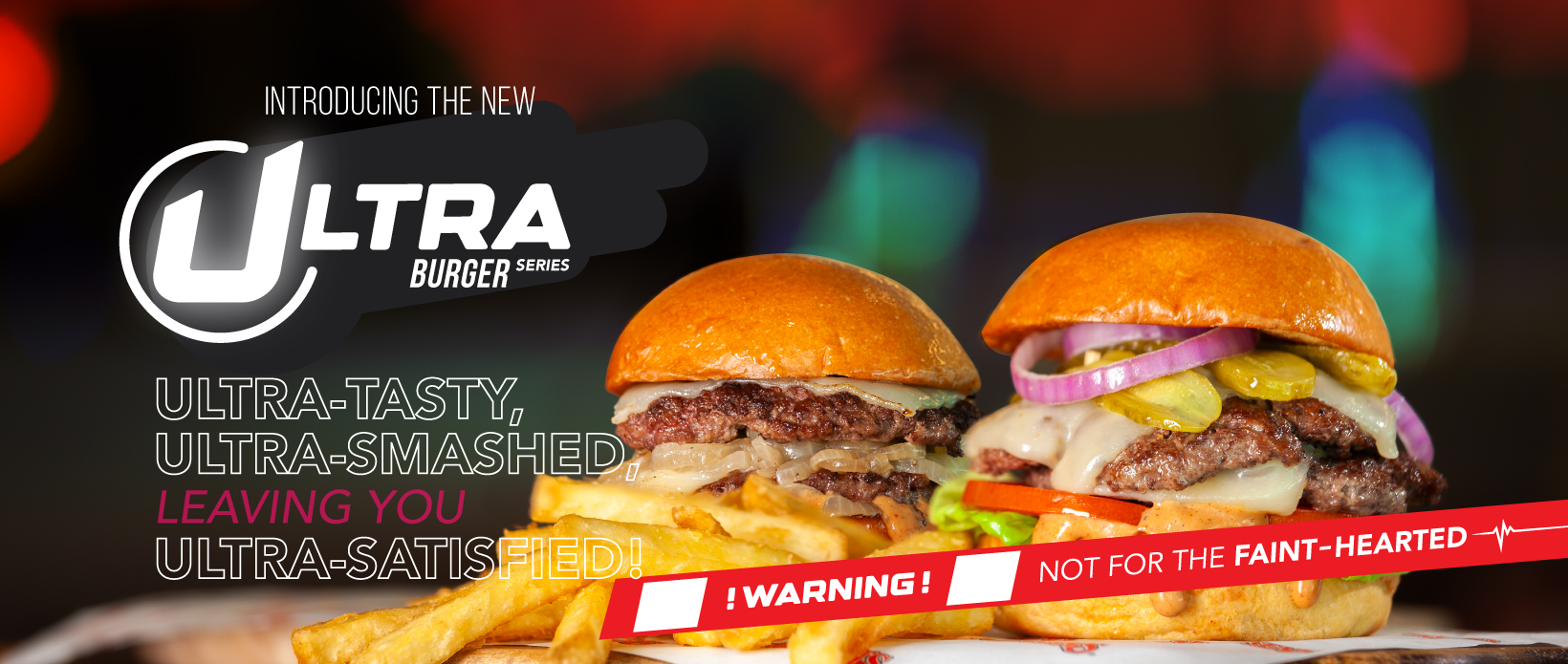 Indulge your taste buds with our ground-breaking Ultra Burger Series, where taste, texture, and tantalizing flavors collide! Savor the deliciousness of our expertly crafted smashed burgers, each bite bursting with delectable ingredients that will take your burger experience to a whole new level. Available in-store, takeaway and delivery platforms.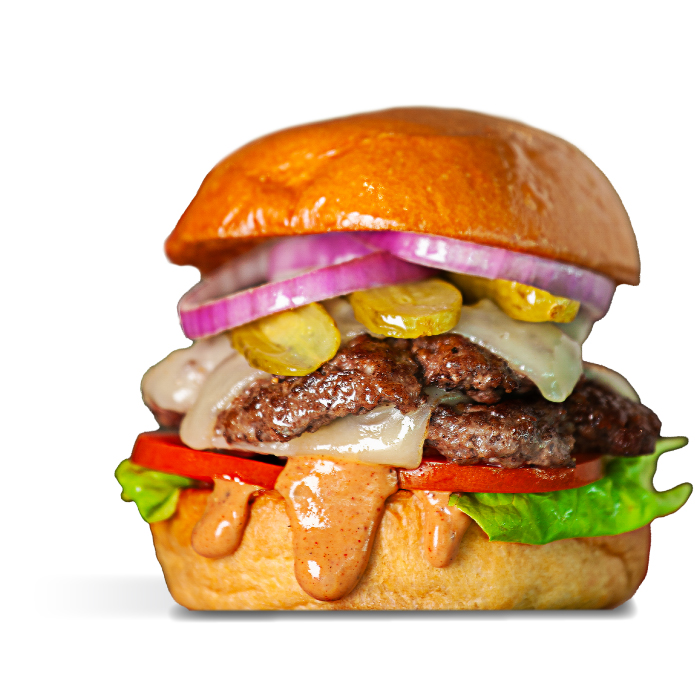 Classic Ultra Burger
A classic redefined! Nestled between the buttery brioche buns are double smashed beef patties cooked to an irresistible caramelized crust, making each mouthful an adventure of textures. Delight in the medley of vibrant purple onions, tangy gherkins, fresh tomato slices, and crisp lettuce that complement the juicy patties. The melted jack cheese crowns this masterpiece. Topped off with our special in-house blend of hamburger sauce, blending all the flavors into a symphony of satisfaction. Served with side of fries. $17.90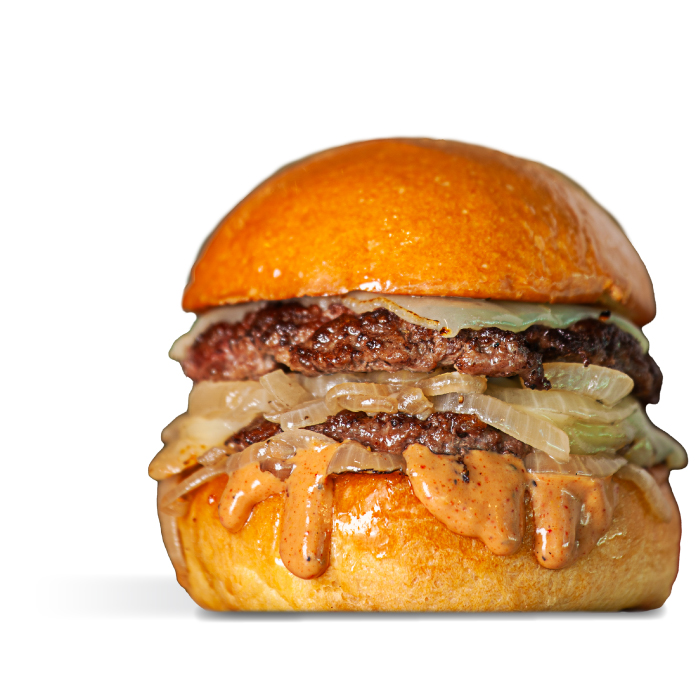 OG Ultra Burger
Get ready for the ultimate burger revelation! A mouth-watering masterpiece, meticulously assembled with care to satisfy even the most discerning palates. Tucked inside a soft, toasted brioche bun lies the first layer of magic – not one but two succulent smashed beef patties cooked to perfection. Melted jack cheese dripping down the patties, creating a gooey symphony of flavors. A harmonious combination of crisp white onions and our secret in-house blend of hamburger sauce elevates every bite, leaving you craving more. Served with side of fries. $16.90
*All food images are for illustration purposes only. The management reserves the right to amend the offer without prior notice. Prices are before GST and service charge. Offer while stocks last.