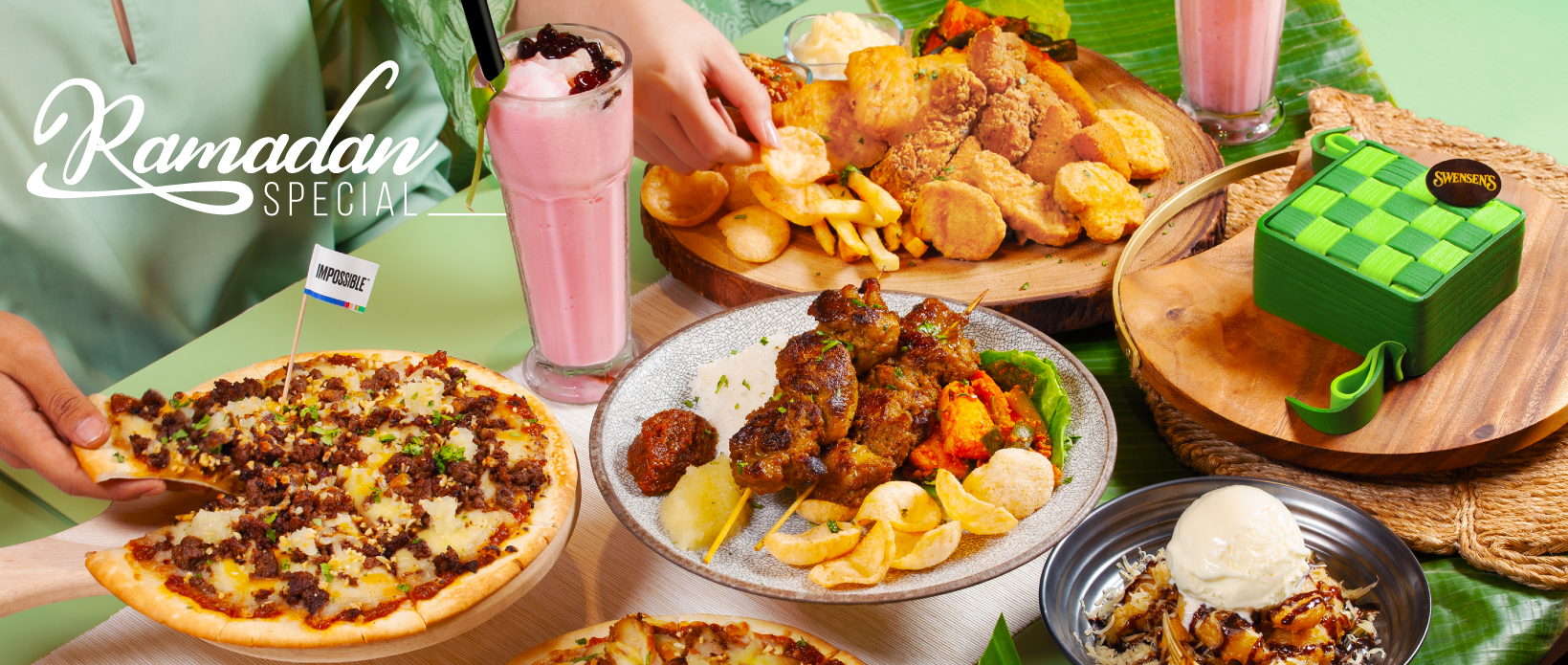 Celebrate Hari Raya with Swensen's!
Available in-store, takeaway, E-Store and delivery platforms.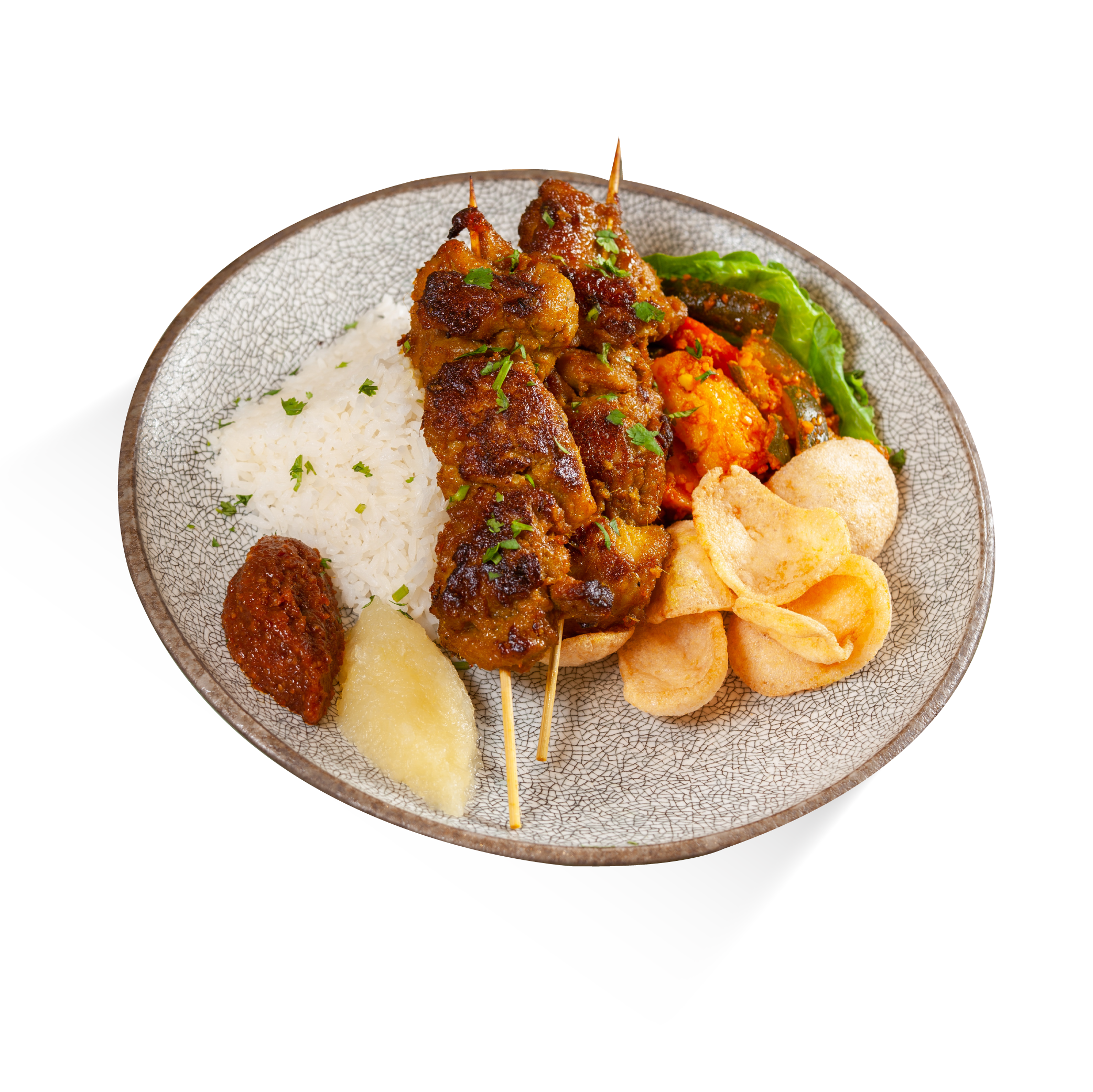 Satay Ayam with Rice
Enjoy the irresistible chicken satay on skewers made from a whole chicken thigh! Dip them into spicy peanut satay sauce, together with tangy pineapple puree for a sweet and savory taste. Comes with savory rice, achar and prawn crackers.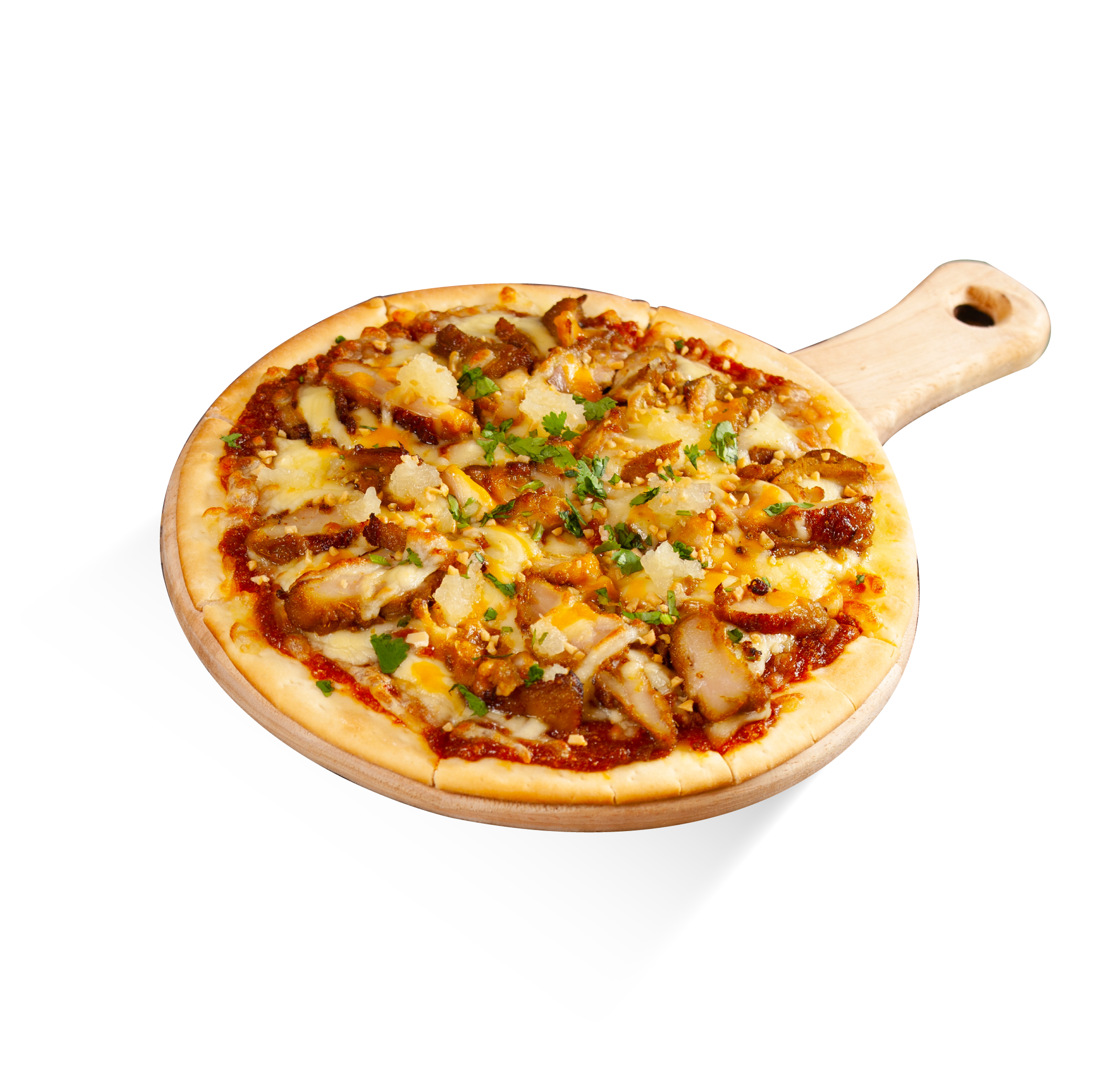 Ayam Panggang Pizza
Consists of marinated grilled chicken with mouthwatering array of herbs and spices. Topped with mixed cheeses on a satay mayo base, together with pineapple puree for a right balance of creamy and sweet palate.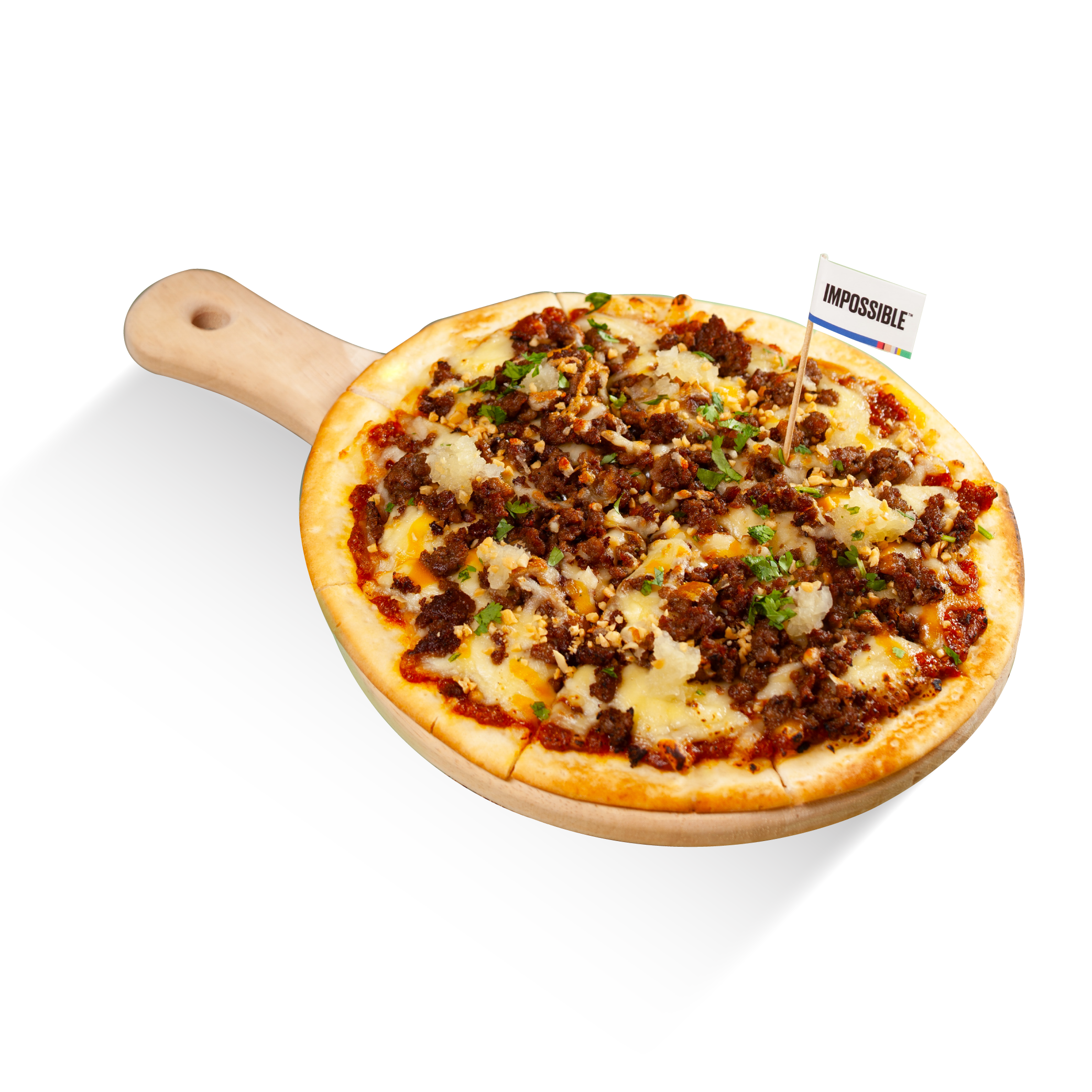 IMPOSSIBLE™ Satay Pizza
Indulge guilt-free with plant-based IMPOSSIBLE™ patty, topped with mixed cheeses on a satay mayo base, together with sweet pineapple puree.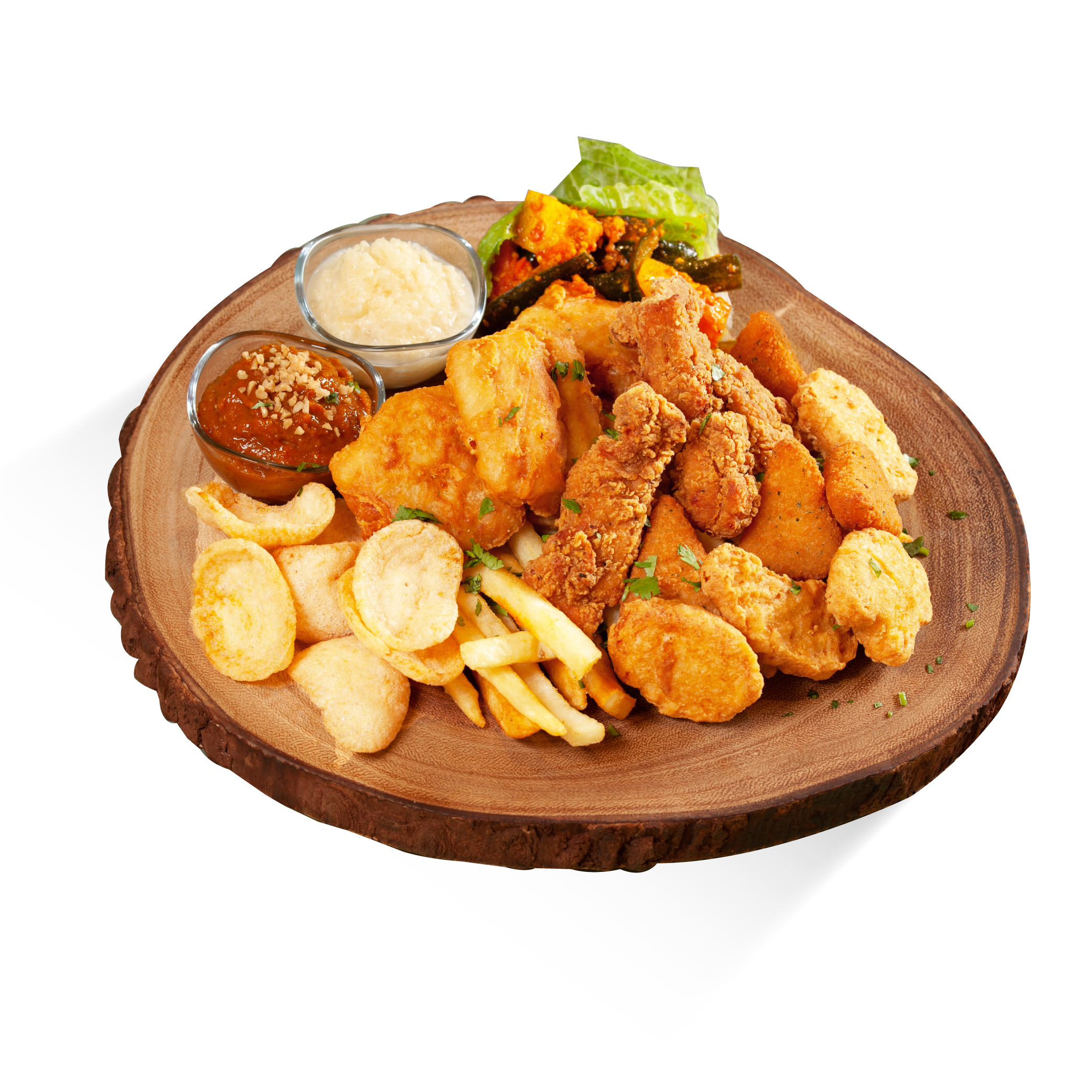 Ramadan Iftar Platter
This golden platter comes with fried chicken strips, breaded fish, spicy chicken nuggets and cheese sticks. Dipping sauces include cheesy satay and pineapple mayo for a refreshing take of combining sweet, salty and savory together! Comes with a side of achar and prawn crackers.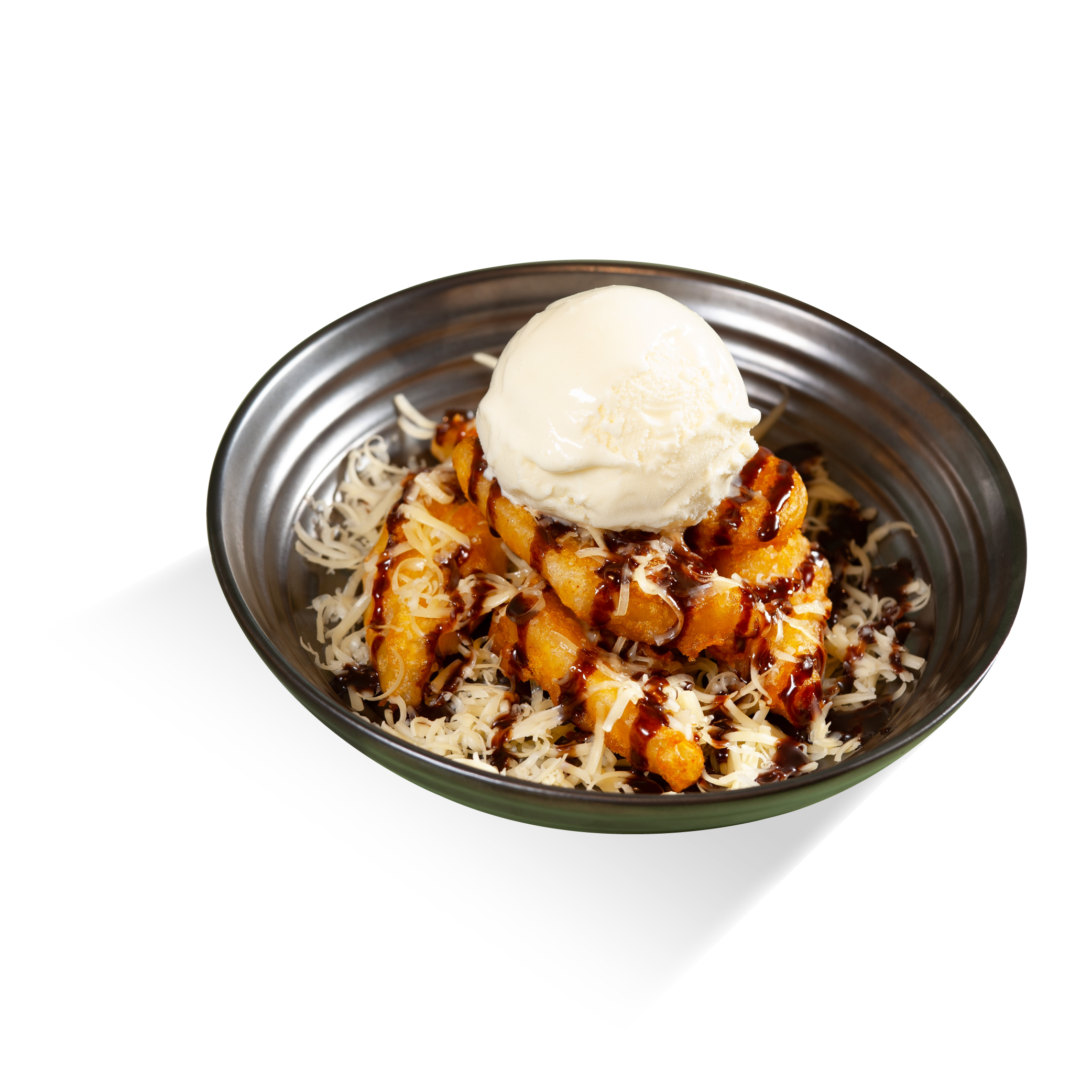 Pisang Goreng Keju
Back by popular demand! Generously topped with grated cheddar and drizzled with luscious hazelnut spread. Top off with a scoop of Vanilla ice cream.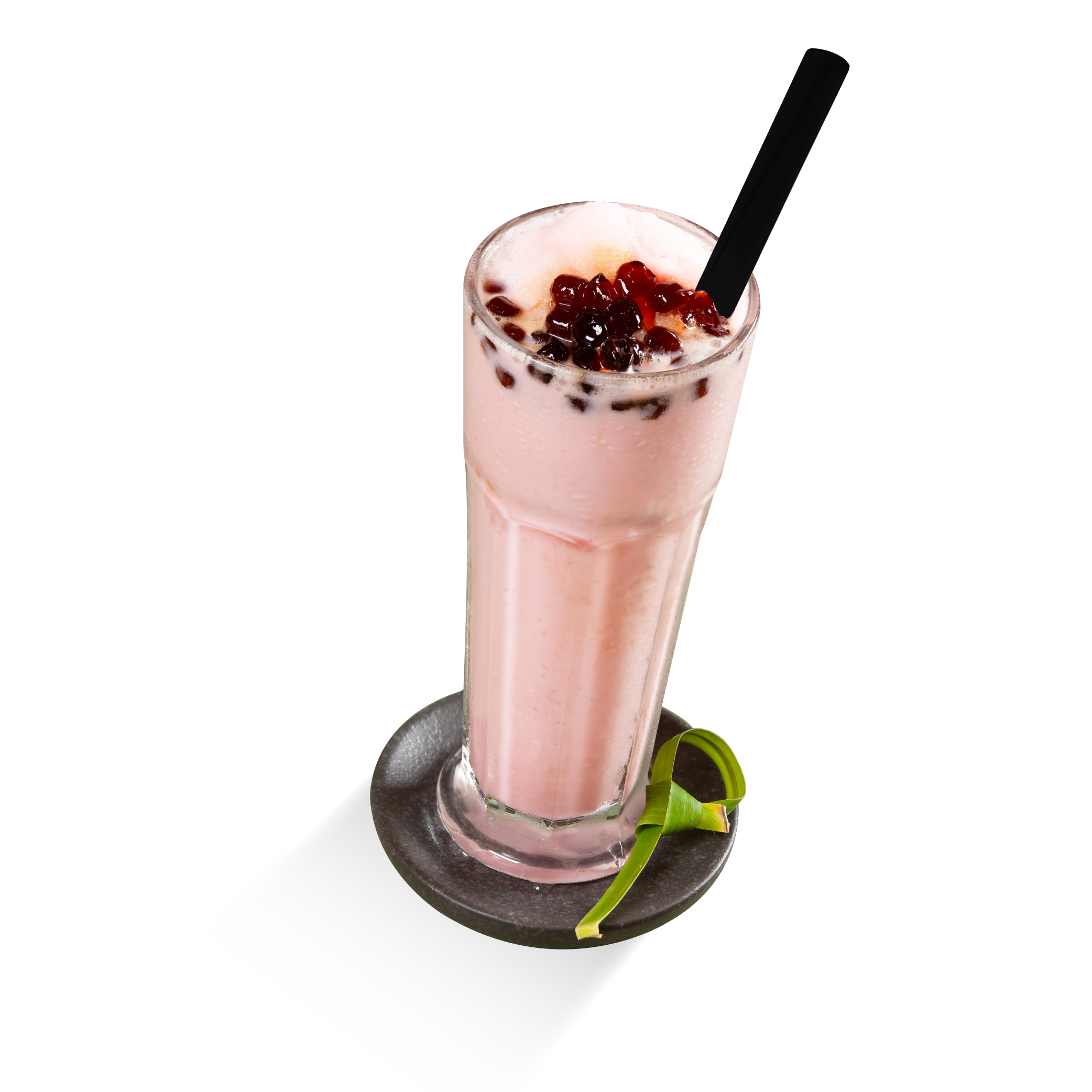 Sirap Bandung with Jelly Pearl
Refreshingly rosy ice blended with brown sugar jelly pearls – sweet and creamy beverage that is deliciously good. This well-loved classic rose flavored drink is sure to complement any mains!
*All food images are for illustration purposes only. The management reserves the right to amend the offer without prior notice. Items while stocks last.